XiaoMiTool V2 (XMT2) is a small utility for Windows computers that lets you unlock your Xiaomi phone's full potential. It allows you to root your phone, install custom ROMs, unlock the bootloader, and more.
If you are looking for a way to make your Xiaomi phone even better, then XiaoMiTool V2 is a great option. It is easy to use and gives you access to many features you would not otherwise have.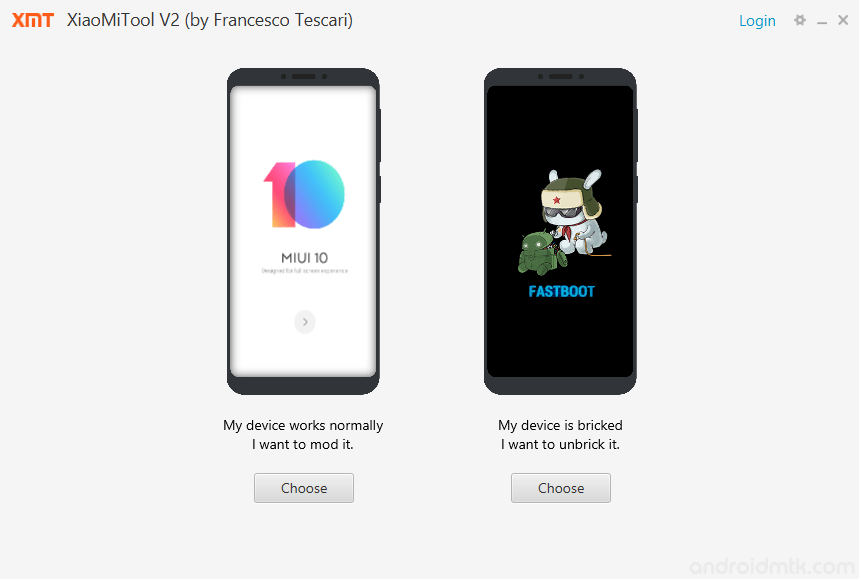 Features of XiaoMiTool V2
Flash Custom ROM
One of the most useful features of XiaoMiTool V2 is its ability to flash custom ROMs. This means users can install any firmware they want on their Xiaomi device, giving them complete control over its software.
Flash Custom Recovery
Another unique feature of XiaoMiTool V2 is that it lets you flash a custom recovery (TWRP/CWM). This enables you to install custom ROMs, kernels, and other mods. You can also use a custom recovery to make backups of your phone's data.
Unlock Bootloader
If you own a Xiaomi device, you can use the XiaoMiTool V2 tool to unlock the bootloader, as it comes with a built-in bootloader unlock tool. This can be useful if you want to root your device or install a custom ROM.
Root the Device
One of the tool's unique features is that it lets you root your phone. Rooting gives you access to the phone's operating system, which means you can customize it however you want. You can install custom ROMs, remove bloatware, and more.
Download XiaoMiTool V2
Following are the XiaoMiTool V2 Download links from which you can download the tool for Windows, Linux and macOS.
Notes
[*] Unlock Tool: You can also use the official Xiaomi Unlock Tool to Unlock the bootloader of your Xiaomi Device.
[*] Xiaomi Stock Firmware: If you are looking for the original firmware for your device, then head over to Download Xiaomi Stock Firmware page.
[*] Xiaomi USB Driver: If you are looking for the original USB Driver for your device, then head over to Download Xiaomi USB Driver page.
[*] Credits: XiaoMiTool V2 is created and distributed by francescotescari (Developer). So, full credit goes to him for sharing the Tool for free.