Samsung DeX software, offered by Samsung, allows users to extend their Galaxy smartphone or tablet into a desktop-like experience. It combines the convenience of a mobile device with the power of a desktop computer, allowing users to work with multiple apps and windows open in a desktop-like environment.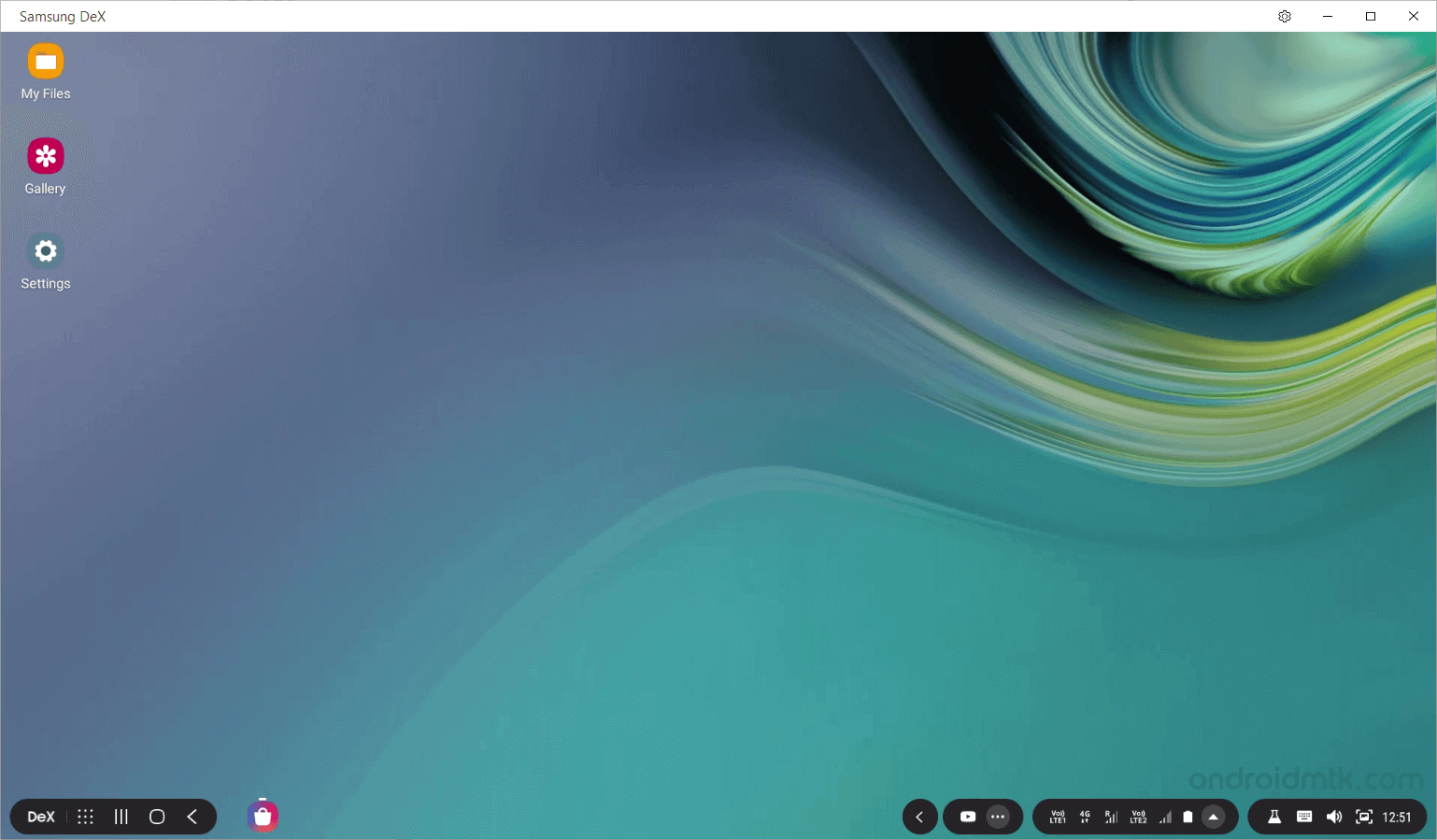 Features of Samsung DeX
Basic App Interaction:
It allows you to use all the Android Apps on the Desktop. In addition, it supports Interactive Scrolling, Contextual Menu, Keyboard Shortcuts, Mouse Pointer, Horizontal navigation, Zoom in and out.
Enhanced Interaction:
It allows you to Drag and drop a file, Click and drag to select, Double-Click for the Text selection, Open New Window, Mouse-over to focus.
Desktop Mode enhancements:
It allows you to perform Multi-tasking, Resize the Multi-Window, Force Apps to resize, Auto Open Last App, Switch Windows using the Alt-Tab, Read and clear Notifications, Single Click to take Screenshot, Control Volume of the Device.
File Manager:
It allows you to manage the files on your Samsung Device. You can quickly transfer data from the computer to the device or through the Samsung Device to the computer. It also allows you to connect Cloud accounts to the File Manager and Sync Data from the device to the Cloud.
Download Samsung DeX Application
Samsung DeX is compatible with all versions of Windows OS, including Windows 7 to Windows 10 (x32 or x64 bit) and Mac OS. If in case you were looking for the latest version of the DeX, then use the following links to get it on your computer:
For Windows: SamsungDeXSetupWin.exe – Latest
For Mac OS: SamsungDeXSetupMac.dmg – Latest
Notes
[*] Samsung PC Suite: Samsung also provide Samsung Smart Switch and Samsung Kies to Sync Samsung Devices to the Computer.
[*] Samsung Firmware: If you are looking for the Stock firmware of your Samsung device, then head over to Download Samsung Stock Firmware page.
[*] Samsung USB Driver: If you are looking for the Samsung USB Driver, then head over to Download Samsung USB Driver page.
[*] Credits: Samsung DeX Application is created by Samsung Mobility LLC. So, full credit goes to them for sharing the application for free.