Rescue and Smart Assistant is the official PC Suite application from Lenovo, allowing one to manage Lenovo and Motorola devices from a Windows computer.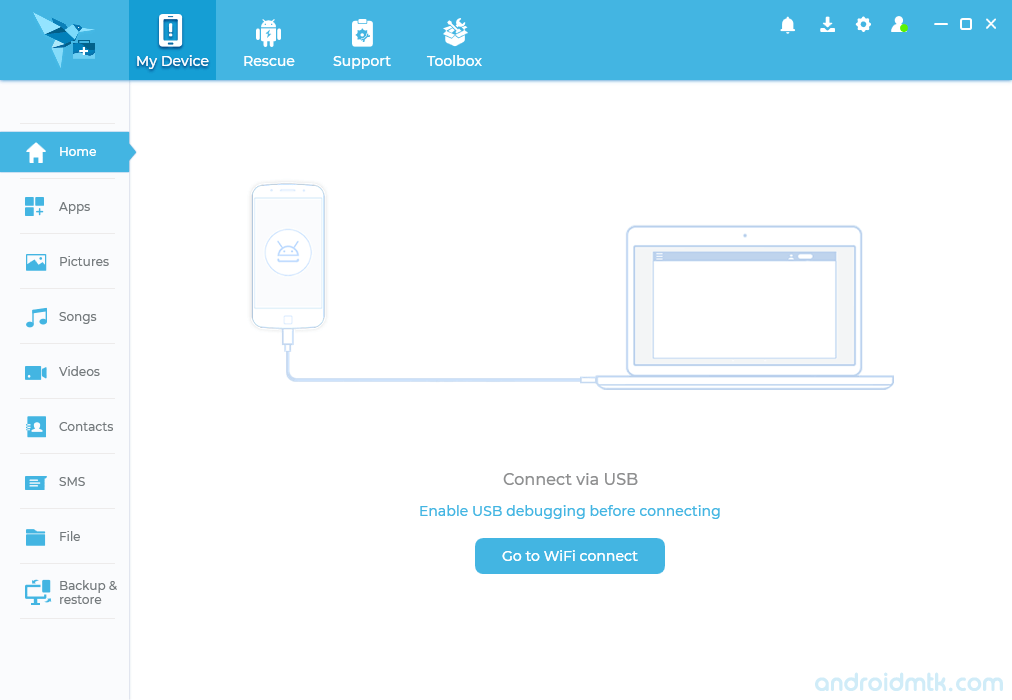 Features of Rescue and Smart Assistant
Sync Device
It enables users to sync their Lenovo and Motorola devices with the computer. This can be beneficial for those with multiple devices, as it allows them to keep track of their data and ensure that it is all backed up and secure.
Backup and Restore
It allows users to create backups of their devices, which can be restored in case of data loss or device malfunction. This can be a lifesaver for those with important data stored on their device, enabling them to recover data even if their device is lost or damaged.
Update Phone
Whenever a device is connected to the computer, it automatically checks for the latest Android update, ensuring it runs the latest version. This can help improve the performance and security of the device and fix any bugs or issues that may be present.
Download Firmware
It allows users to download the latest firmware for their device, which can be useful for updating or fixing the device. Additionally, by downloading the latest firmware, users can ensure that their device is running the latest Android version, thus helping to improve its performance and stability.
Install Firmware
Once the firmware has been downloaded, it can guide users through installing it on their devices. This can be helpful for those who prefer manually installing the firmware, as the tool provides step-by-step instructions and assistance throughout the process.
Download Rescue and Smart Assistant
Rescue Smart Assistant is compatible with all versions of Windows OS, from Windows XP to Windows 11 (x32 or x64 bit). If you are looking for the latest tool version, use the following links to get it on your computer.
Notes
[*] Previous Versions: Rescue Smart Assistant Tool is the new successor of the Lenovo Moto Smart Assistant.
[*] Lenovo Stock Firmware: If you are looking for the original firmware for your device, then head over to Download Lenovo Stock Firmware page.
[*] Lenovo USB Driver: If you are looking for the original USB Driver for your device, then head over to Download Lenovo USB Driver page.
[*] PC Suite: If you are looking for PC Suite Applications for other Mobile Brands, then head over to our PC Suite Section.
[*] Credits: Rescue Assistant is created and distributed by Lenovo, Inc. So, full credit goes to them for sharing the tool for free.