RDA IMEI Tool is a small application for Windows Computers that allows you to flash or write IMEI on devices powered by RDA Chipset. It can be helpful if your device's IMEI number is lost post-installation of the Stock Firmware (ROM) or due to any Software or Hardware error.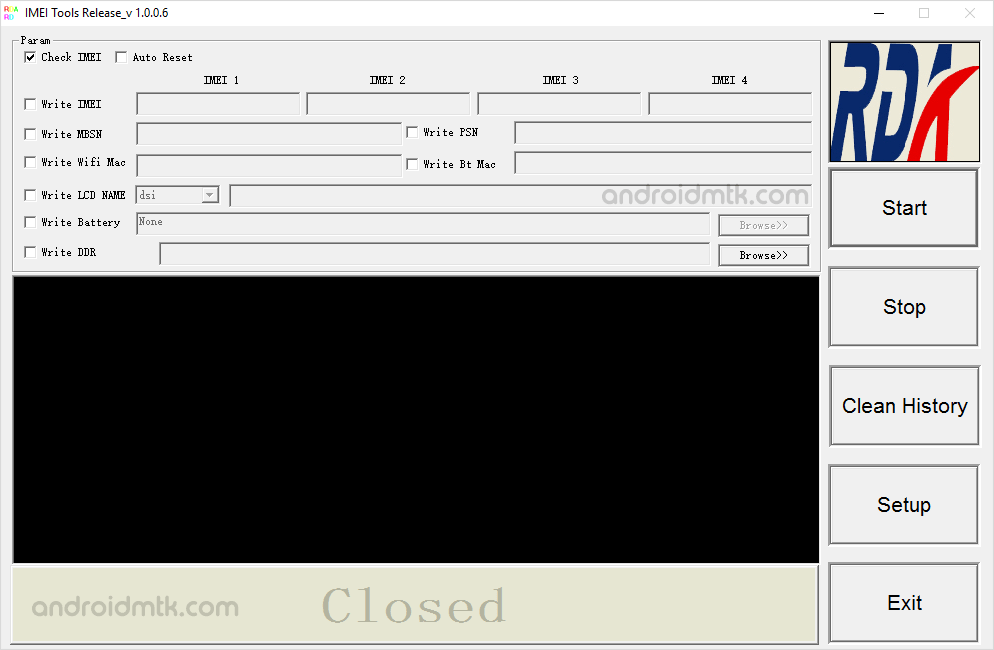 Features of RDA IMEI Tool
Write IMEI:
It allows you to write IMEI on any RDA Smartphone and Tablet, whether Single SIM, Dual SIM or Multiple SIMS (up to 4 IMEI).
Write MBSN:
It allows you to write the MBSN on any RDA Smartphone and tablet. You can Manually Input the MBSN number or load it from the text file.
Write PSN:
It allows you to write the PSN number on your RDA device. PSN number can be entered manually, loaded from any text file, or entered as a custom Init code and Mask.
Write LCD Name:
It allows you to write the LCD name on your RDA chipset-based Smartphone and Tablet. You can choose DSI, RGB, and MCU options while writing the LCD name.
Write WiFI Mac:
It allows you to write the WiFi Mac address and Bluetooth Mac Address on your RDA Chipset-based smartphone and Tablets.
Notes
[*] How to Use: If you want to learn to use the IMEI Tool, then head over to How to use RDA IMEI Tool page.
[*] Caution: Flashing IMEI other than the Original is illegal in many countries and may cause trouble to you.
[*] How to Check IMEI Number?: To check the IMEI number of your device, Dial *#06# on your device or see the IMEI number written on the Device Box or the device back sticker.
[*] Credits: RDA IMEI Tool is created and distributed by RDA Microelectronics, Inc. So, full credit goes to them for sharing the application for free.