Phoenix USB Pro is a small application for Windows Computers that allows you to flash or install the stock firmware on devices powered by Allwinner Chipset (including A10, A13, A20, and A31 chipsets).
Here on this page, we have shared the latest version of the Phoenix USB Pro and the previous versions.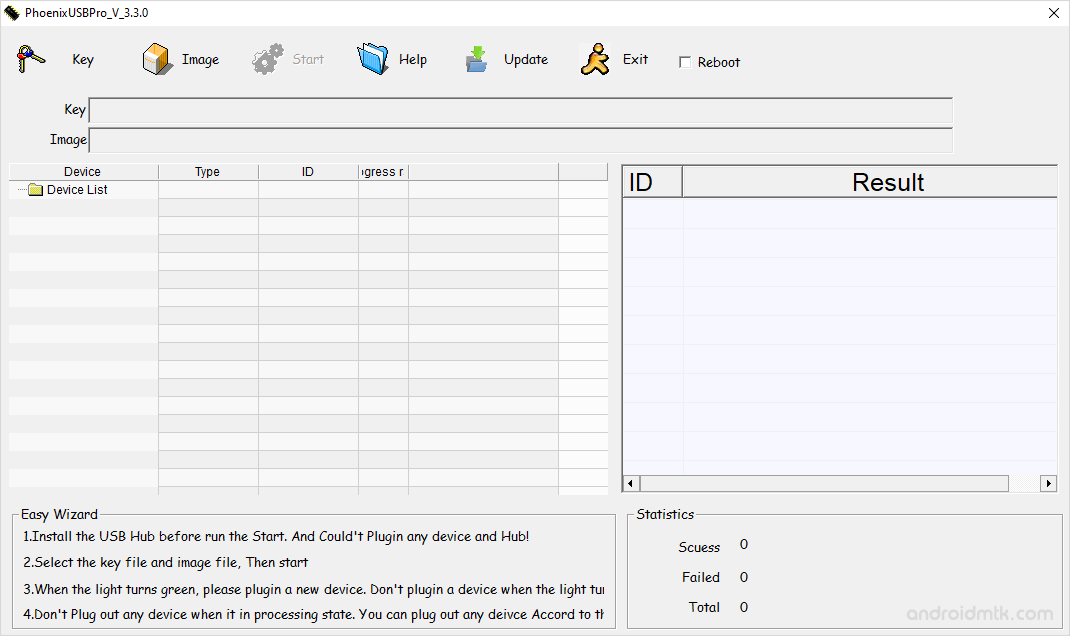 Features of Phoenix USB Pro
Installer:
It comes as an installer application, which means you have to install it on the computer to use it. Download and extract the Phoenix USB Pro application on the computer > Open the .exe file to Launch the setup > Complete the Setup > Launch it.
Flash Stock Firmware:
It allows you to flash or install stock firmware (flash file) on the devices powered by Allwinner Chipset. Launch the PhoenixUSB Pro tool on the computer > Load the Key > Load the Firmware > Connect the device to the computer > Click on the Start button to Begin Flashing.
Built in Debug View:
The latest version of PhoenixUSB Pro is built on the Debug View Feature. The debug view feature allows you to see the details of every step on the Phoenix Tool when you're trying to flash or install the Stock Firmware on your mobile device.
No need of Key:
Previously PhoenixUSB Pro required you to add a Key to use the tool, but you can use the later versions (i.e.,v4.0.0) without adding the Key.
Notes
[*] How to Use: If you want to learn to use the Phoenix Pro tool to flash or install firmware, then head over to the How to use Phoenix USB Pro page.
[*] PhoenixUSB Pro is made to work for Allwinner Chipsets Only (including Allwinner A10, A13, A20, and A31 chipsets).
[*] Caution: Flashing or installing firmware using the above tool will wipe the data from the device. Therefore, we recommend you backup your data before using the tool.
[*] Alternative Tool: We have also shared a list of tools that allows you to Flash or install Firmware on Allwinner Devices. You can check them all from our Allwinner Tool Section.
[*] Credits: PhoenixUSBPro is created and distributed by Allwinner Technology Co. LTD. So, full credit goes to them for sharing the tool for free.