WWR MTK stands for Working with ROM MediaTek. WWR MTK Tool is a program designed to work with ROM files that are read from devices using the SP Flash Tool and are based on MTK (MediaTek) processors.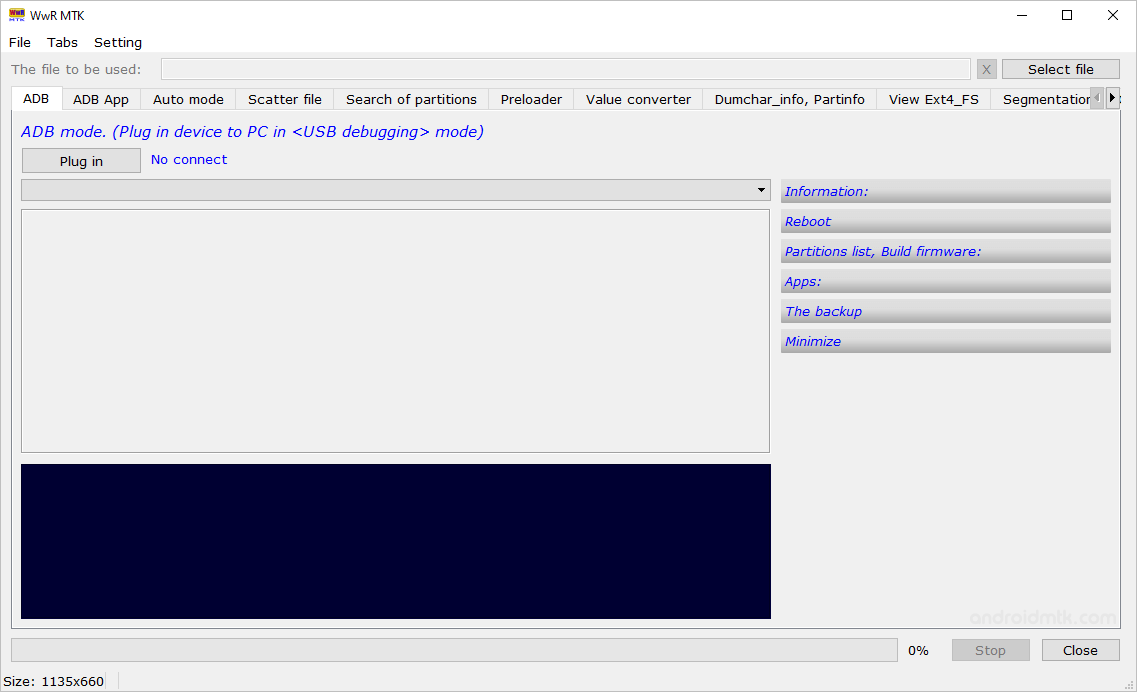 Features of WWR MTK Tool
WWR MTK Tool is a versatile program for MediaTek-based Android firmware modification. Its features, including Preloader.bin pull, ROM section cutting, file comparison, and Scatter file creation, make customization easy.
Pull Preloader.bin
It can pull out the Preloader.bin file from the dump ROM file, allowing users to modify and update their firmware without worrying about losing access to critical components of the firmware.
Create a Scatter file
It can create a Scatter file using different methods. Firstly, it can find PMT and PGPT (SGPT) sections and create a Scatter file based on their information. Secondly, it can create a Scatter file from the information received using the ADB application.
Cut ROM in Sections
It can cut ROM files into sections, and users can update or modify specific parts of their device firmware without affecting the rest of the system, providing more precise control over the modification process.
Cut segments of read memory area
It offers flexibility by enabling users to cut specific segments of the read memory area, making it useful when creating backups or modifying firmware areas that require a targeted approach, as the WWR MTK Tool provides.
Cuts unnecessary sectors
It can reduce firmware size, free up storage space, and enhance device stability and performance during firmware updates by eliminating Spare sectors from a phone's NAND memory dump.
Compares files
It can help users quickly and accurately identify differences between firmware files, backups, and other critical data, streamlining the modification process by facilitating necessary modifications and adjustments.
Compare Scatter File
It can compare Scatter files by start and length of sections and by name, providing users with additional control over the modification process and ensuring that changes are made accurately and efficiently.
Download WWR MTK Tool
Following are the Download links from which you can download the tool for Windows (32-bit or 64-bit).
Notes
[*] It should be noted that the program has a startup waiting message of 120 seconds that can only be stopped by donating $10 to the developer.
[*] USB Driver: If you are looking for a USB Driver compatible with the WWR MTK Tool, then head over to the MediaTek Driver page.
[*] Credits: WWR MTK Tool is created and distributed by a 4PDA Developer "vvaaavv". So, full credit goes to him for sharing the Application for free.