Multi Image Kitchen, or MIK, is a tool that allows you to repack Android partitions. It is an open-source project that was created by XDA Recognized Developer CryptoNick. MIK is used to develop flashable ZIPs for custom ROMs and kernels. You can also use it to modify existing ZIPs.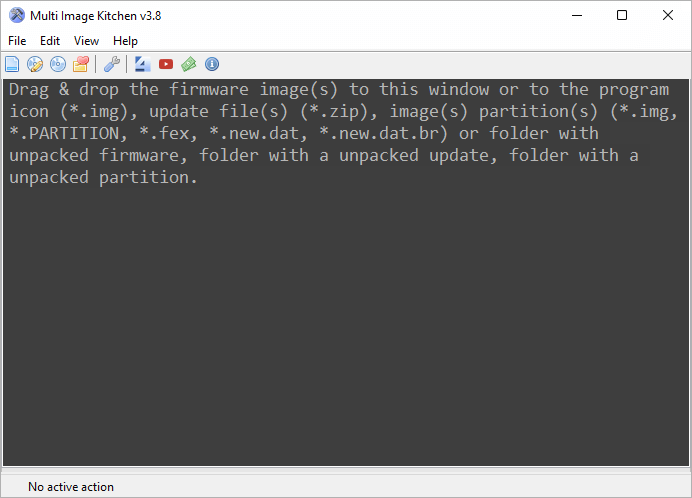 Features of Multi Image Kitchen
Multi Image Kitchen is a powerful utility that can help you repack Android partitions from Windows. It has several features that make it an ideal tool for repacking Android partitions.
Partition Layout
It can automatically detect the partition layout of your device. This makes it easy to select the partitions that you want to repack.
File Structure
It can automatically generate the file structure for the new partition layout. This makes it easy to keep track of your changes and ensure that all of your files are in the correct location.
Repack Partitions
It can repack partitions without losing any data. This is important if you want to keep your data safe while making changes to your device's partitions.
Backup & Restore
It can back up and restore your partitions. This is useful if you want to revert to a previous partition layout or if you want to move your partitions to a different device.
Download Multi Image Kitchen
Following are the Multi-Image Kitchen Download links from which you can download the Tool for Windows.
| Version | Download |
| --- | --- |
| v4.0 | Link |
Notes
[*] Avoid putting images in Multi-Image Kitchen Folder to avoid failures. Instead, save the images on the desktop and manually unpack the partition image from the tool.
[*] If the unpacked partition image contains space in folder or file names, make_ex4fs will not build such an image. Therefore you cannot add folders and files with spaces to the unpacked image either.
[*] If you did not enter attributes for files and folders manually in fs_config,
then the program will collect the section and enter those used by default.
[*] Credits: Multi Image Kitchen is created and distributed by CryptoNickSoft (Developer). So, full credit goes to him for sharing the Tool for free.