WriteIMEI Tool is a small application for Windows Computer that allows you to write IMEI on devices powered by Spreadtrum/Unisoc Chipset, including smartphones, FeaturePhone, and Tablets.
Here on this page, we have shared the latest version of WriteIMEI and the previous versions.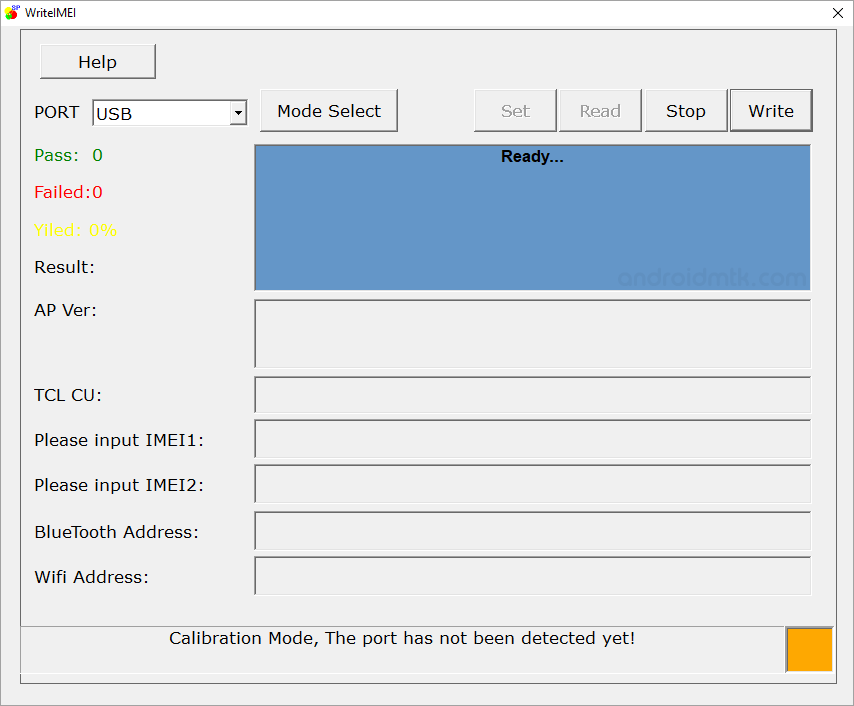 Features of WriteIMEI Tool
Flash Single IMEI:
It allows you to flash the IMEI on Spreadtrum/Unisoc Chipset Powered Mobile Devices, including FeaturePhone, Smartphones, and Tablets.
Flash Multiple IMEI:
It allows you to flash multiple IMEI to the device in a single click. Add the IMEI in the input area, select the mode and click on write to begin the flashing process.
Supports Normal Mode/Calibration Mode:
It allows you to write IMEI through two modes, i.e., Normal Mode and Calibration Mode. In the normal mode, your device should be On before connecting the device to the computer, and in the Calibration Mode, you don't have to press the power key if you are using the USB cable.
Flash IMEI of your Choice:
You can also flash IMEI of your choice on your device (Caution: flashing IMEI different than the original is illegal, and may cause trouble for you, so beware).
Notes
[*] WriteIMEI only helps you to flash IMEI on Spreadtrum/Unisoc chipset based devices. It will not work on the Mediatek chipset or any other chipset devices.
[*] How to use WriteIMEI: Follow How to use WriteIMEI to flash or change IMEI on Spreadtrum/Unisoc devices.
[*] How to know the Device IMEI Number: The easiest way to check the IMEI number is by dialling *#06# or by removing the device battery (IMEI number is written on the back panel of every device).
[*] Caution : Flashing IMEI other than the original IMEI is illegal and may cause severe trouble to you, so beware. Always flash the same IMEI number which comes with the device.
[*] Credits: Write IMEI tool is is created and distributed by Unisoc Inc. So, full credit goes to them for sharing the tool for free.