MTK USB All Drivers is a small application for Windows Computer that allows you to install the MediaTek Drivers on the computer, which is compatible with the MediaTek Flash Tool and IMEI Tool.
Here on this page, we have shared the latest version of MTK USB ALL Drivers, including the previous versions.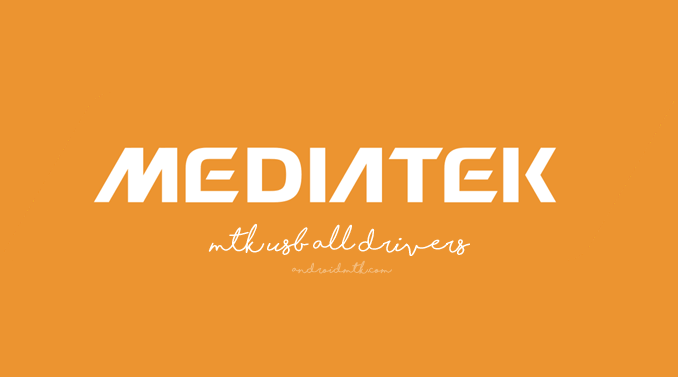 Features of MTK USB All Drivers
Establish Connection:
It allows you to connect the MediaTek Device to the computer and transfer data between them (ensure you have enabled the USB debugging on the device before connecting it to the computer). In some cases, you might need to allow/enable the MTP mode on the Android Device.
Supports Flash Tool:
It allows you to build the connection/bridge between the MediaTek device and the MediaTek Flash Tool when installing the Stock firmware (ROM) on the MediaTek devices using the MediaTek Flash Tool.
Supports IMEI Tool:
It allows you to build or establish the connection between the MediaTek device and the MediaTek IMEI Tool when trying to fix, write or change the IMEI on the MediaTek devices.
Universal Support:
It helps your MediaTek Device (including Smartphone, FeaturePhone, and Tablet) to get detected by most of the MediaTek Applications on the Windows Computer, including SP Flash Tool and SPD MDT Flash Tool.
Notes
[*] For Windows OS: MTK USB All Driver is compatible with Windows Computer, including Windows XP, Vista, Windows 7, Windows 8, 8.1, Windows 10 and 11.
[*] Installer Version: MTK USB All Driver comes in two variants i.e., Portable and Installer. You can install the latest two versions, i.e., v1.0.1 and v1.0.2, on the computer using the installer Setup.
[*] Alternative Driver: If you are looking for better alternative, then prefer MTK Driver Auto Installer.
[*] Credits: MTK USB All Driver is created and distributed by mtkusballdriver.com. So, full credit goes to them for sharing the drivers for free.