Binary Toolkit is a small application for Windows Computer that allows you to root various Android Devices, including Sony Xperia, Samsung, Micromax, and Google Nexus.
Here on this page, we have shared the latest version of the Binary Toolkit, including the previous versions.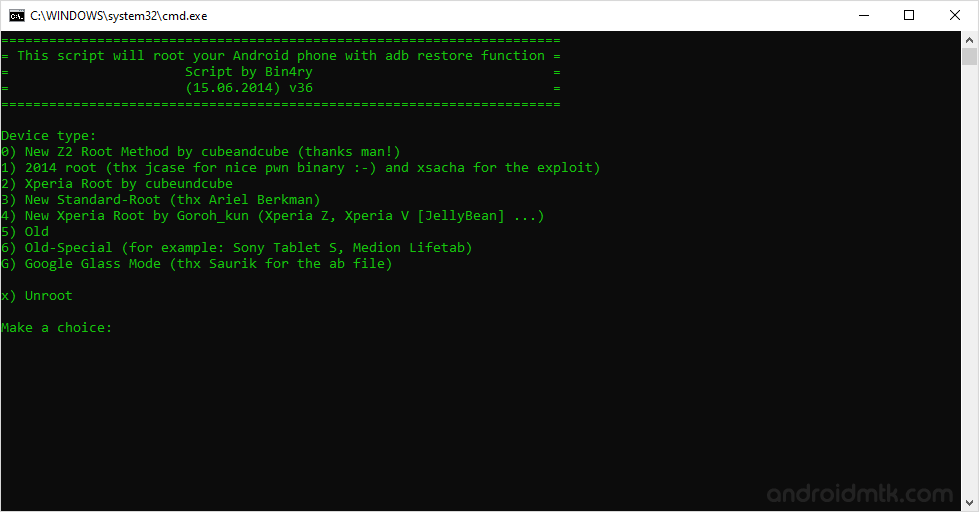 Features of Binary Toolkit
Portable Application:
It comes as a portable application, so you don't have to install the application on the computer. Instead, download and Extract the application on the computer, and you are ready to use it.
ADB Restore Function:
It comes with the ADB and Fastboot file, which allows you to root the device by ADB restore function quickly. Please choose your device type from the list, and you are ready to root it in no time.
Quick Root:
It allows you to get quick root access on your Android Device. Connect your device to the computer and launch the application and follow the screen instructions to root the device in a few seconds.
Supports Xperia Devices:
It supports the majority of Sony Xperia Devices, including Xperia A, Xperia AX, Xperia E, Xperia GX, Xperia J, Xperia L, Xperia Miro, Xperia SX, Xperia UL, Xperia V, Xperia VL, Xperia Z, Xperia Z1, Xperia ZL, Xperia Tablet Z.
Download Binary Toolkit
Binary Tool is compatible with all versions of Windows OS, including Windows XP to Windows 11 (x32 or x64 bit). If in case you were looking for the latest version of the Binary Tool, then use the following links to get it on your computer:
Notes
[*] Compatibility: It is compatible with Windows XP, Windows Vista, Windows 7, Windows 8, Windows 8.1 and Windows 10.
[*] Supports: It supports almost every android device running on Android 2.3 to Android 4.3. It may not work on the devices running on Android 4.4 or later.
[*] Warranty Void: Your Device warranty will be void after rooting the device with a Binary rootkit Application.
[*] Alternative Application: If you are looking for an alternative Root Application, then don't forget to check out our One-Click Root Application Section.
[*] Credits: Binary Toolkit is created and distributed by Bin4ry (Xda developer). So, full credit goes to him for sharing the application for free.