360 Root App (APK) is a small one-click root app that allows you to root the Android Devices in a Single Tap (supports devices running between Android 2.2 to Android 4.4).
Here on this page, we have shared the latest version of the 360 Root App and the previous versions.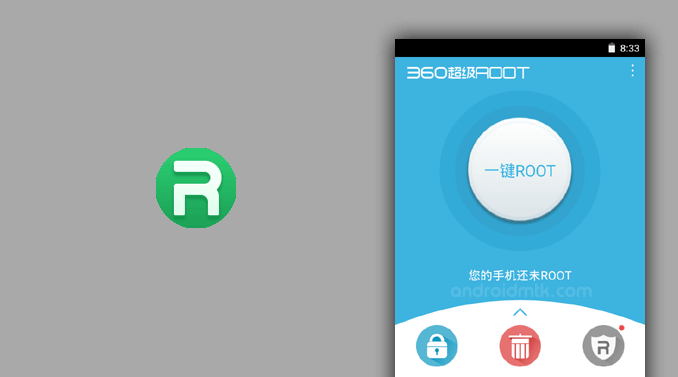 Features of 360 Root App
Quick Root Access:
It allows you to gain quick root access on the Android Device running between Android 2.2 to Android 4.4. Download and install the App on your Android Device > Launch the App > Tap on the Root button to gain root access.
Uninstall Pre-Installed Apps:
You can easily uninstall or remove the Android device's pre-installed apps and system apps after rooting the Android device using the Root App.
Remove Cache and System Cleaner:
It allows you to remove the cache data from your Android Device, so the device's performance increases. It also allows you to perform System Cleaning within the root app.
Lock Gallery:
It allows you to lock the Photo Gallery of your Android device. This means you didn't have to install a separate Android App to Lock the gallery of your Android device.
Notes
[*] 360Root App is Discontinued: 360 Root is now officially discontinued by the developer (360 Security Center), which means it won't be getting any further updates in the future.
[*] Testing Result: We have tested 360Root App on Xiaomi Mi4 running on Android 4.4.4, and it fails to root the device. However, the App developers claim that 360 Root App can root 9000 devices.
[*] Alternative Apps: If you are looking for an alternative Root App, then don't forget to check out our One-Click Root App Section.
[*] Credits: 360 Root is created and distributed by 360.cn (360 Security Center). So, full credit goes to them for sharing the App for free.