The ColorOS Upgrade Tool is a handy Windows application created by Oppo to help users to upgrade the firmware on their Oppo devices. It supports Oppo devices running on or over ColorOS 11.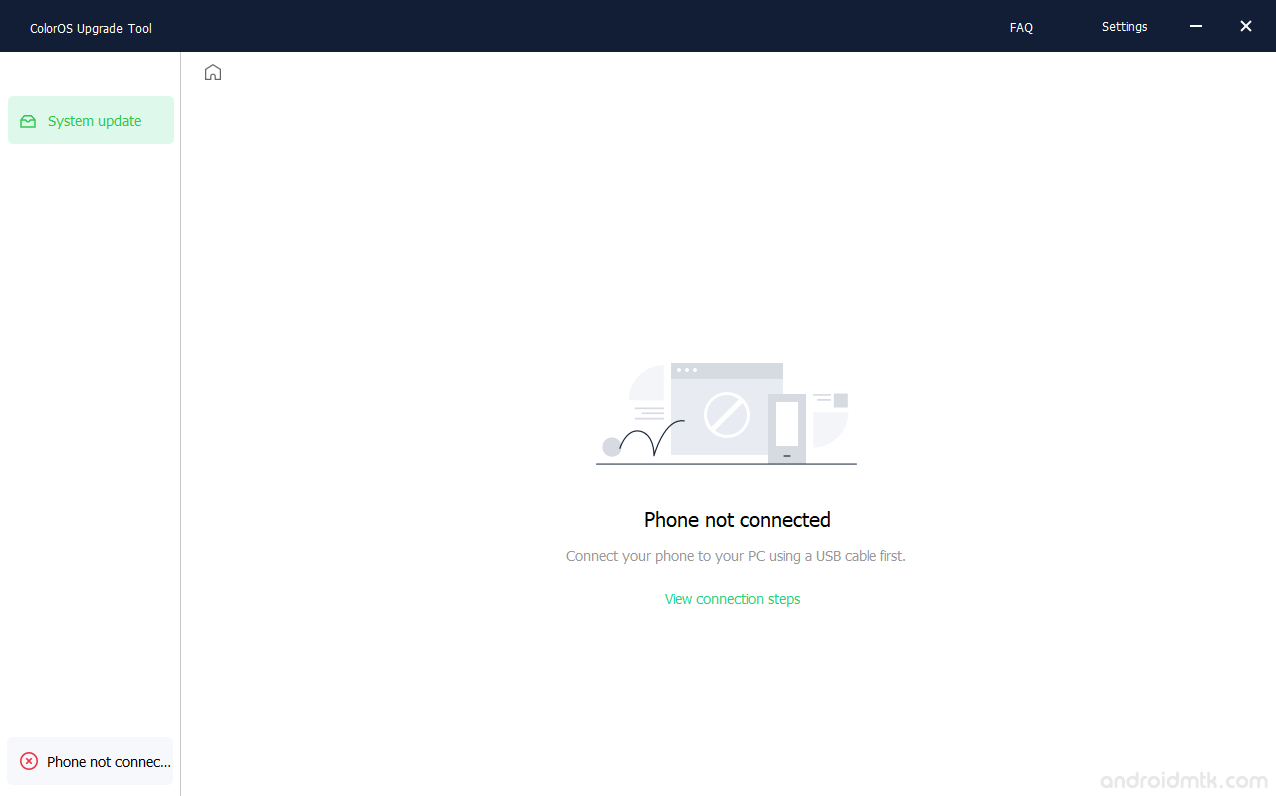 Features of ColorOS Upgrade Tool
The ColorOS Upgrade Tool is a comprehensive software primarily used by individuals who want to install the latest official firmware updates on their Oppo devices. This tool provides various features, including firmware updates and flashing, while supporting multiple file formats for greater flexibility.
User-friendly Interface
The tool features a simple and intuitive interface, making it easy for users to navigate the update process. This user-friendly design ensures that even those with limited technical knowledge can successfully upgrade their firmware.
Firmware Updates
The ColorOS Upgrade Tool lets users easily update their smartphone's firmware to the latest version. This ensures access to new features, enhanced stability, and improved performance, providing an optimized user experience on Oppo devices.
System Bug Fixes
The tool assists in fixing various system bugs and issues that may affect the device's performance. By using the ColorOS Upgrade Tool, users can resolve these problems, ensuring a smoother and more reliable smartphone experience.
Support Multiple Formats
The ColorOS Upgrade Tool supports various firmware formats, such as OZIP and OTA, allowing users to choose the appropriate format for their devices. This capability is crucial because it guarantees the firmware's compatibility with the device, minimizing potential complications during the flashing process.
Download ColorOS Upgrade Tool
Following are the Download links from which you can download the tool for Windows (32-bit or 64-bit).
| Version | Download |
| --- | --- |
| v1.0.11 | Link |
| v1.0.14 | Link |
Notes
[*] Before connecting your phone to the computer, activate USB debugging on your device. Additionally, ensure you have installed the Update Assistant on your Oppo smartphone.
[*] Make sure your phone has sufficient battery life and refrain from turning it off during the update process to prevent any potential problems.
[*] Oppo Stock ROM: If you are looking for the original firmware for your device, then head over to Download Oppo Stock ROM page.
[*] Oppo USB Driver: If you are looking for the original USB Driver for your device, then head over to Download Oppo USB Driver page.
[*] Credits: ColorOS Upgrade Tool is created and distributed by Oppo Mobile Telecommunications Corp., Ltd. So, full credit goes to them for sharing the Application for free.