Aiseesoft Phone Mirror is a computer application that enables users to mirror their mobile phone screen on a computer. This can be used for various purposes, such as recording the screen, taking screenshots, or simply displaying the phone's screen on a larger monitor.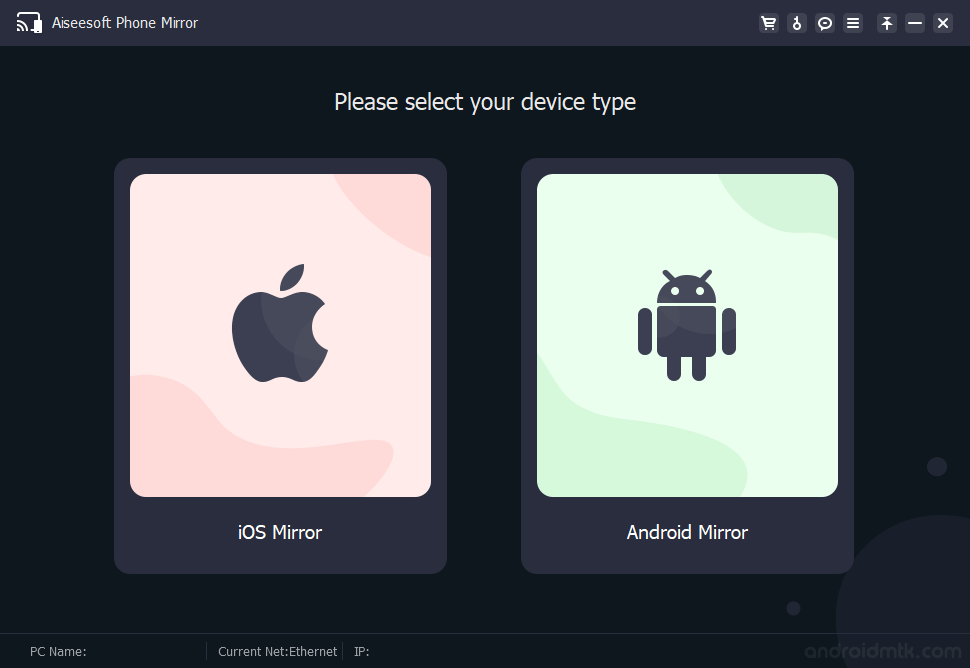 Features of Aiseesoft Phone Mirror
Aiseesoft Phone Mirror offers a range of features for mirroring, recording, and controlling your mobile device on your computer. These features include screen mirroring, recording, screenshotting, remote control, and multiple connection methods.
Screen Mirroring
It allows users to mirror the screen of their mobile phone on a computer in real time, enabling them to share their screen with others on a larger display, making presentations and demonstrations more effective.
Record Screen
Users can use this feature to record the screen of their mobile phone while it is mirrored on a computer, create tutorials, record gameplay, or capture any other activity on the phone's screen. They can save the recordings in various formats such as MP4, MOV, WMV and more.
Take Screenshot
It allows users to capture still images of their mobile phone while mirrored on a computer. This feature is useful for capturing important information or moments from the phone's screen. Users can save the screenshots in various image formats, such as JPG, PNG, BMP, and more.
Remote Control
It allows users to control their mobile phone using their computer's mouse and keyboard. This is particularly useful for users who prefer to use a larger keyboard and mouse for typing and navigating.
Multiple ways to Connect
Both iOS and Android devices must be connected to the same wireless network to connect via Wi-Fi. Users can also connect their phones to a PC using a USB cable, providing an alternative to a wireless connection. For Android users, there is an additional option of mirroring their devices by scanning a QR code or entering a PIN code.
Download Aiseesoft Phone Mirror
Following are the Download links from which you can download the tool for Windows (32-bit or 64-bit).
Notes
[*] Shareware Application: All the above tool versions are shareware/demos, which means you have to purchase the application to unlock its features.
[*] Pricing & Where to Buy? The one-year license price for the Phone Mirror Tool is $31.96, and the one-month license is $15.96. You can purchase the license from here.
[*] PC Suite: If you are looking for PC Suite Applications for various Mobile Brands, then head over to our PC Suite Section.
[*] Credits: Phone Mirror is created and distributed by Aiseesoft (developer). So, full credit goes to them for sharing the tool for free.