AirDroid Personal is an application that allows you to transfer and manage files, remotely control your phone, mirror your phone's screen, manage phone notifications and messages on your computer, and monitor your phone's status and activity remotely.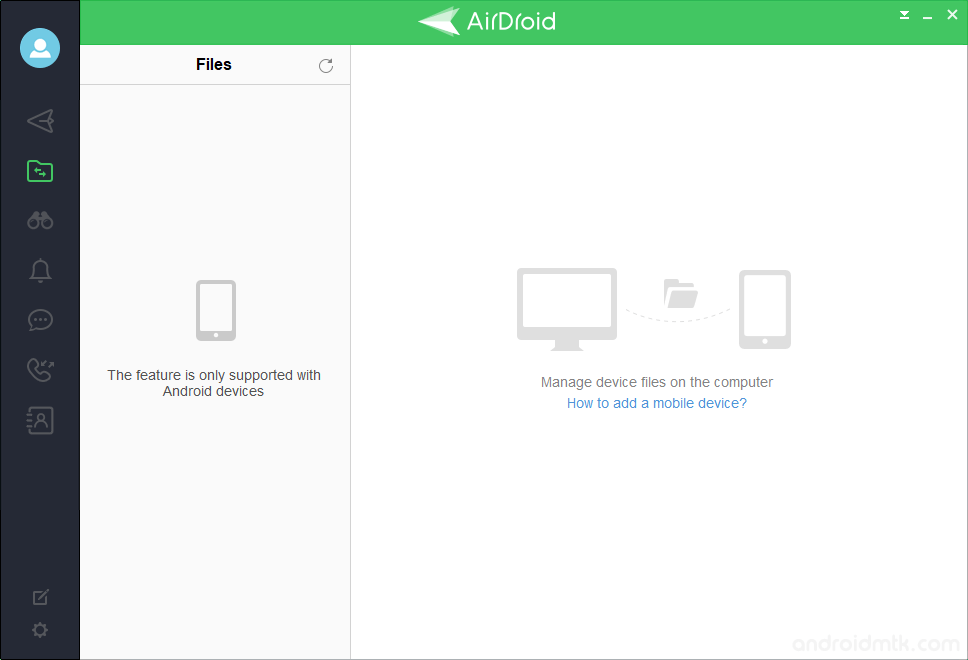 Features of AirDroid Personal
File Transfer and Management
AirDroid Personal makes it easy to transfer and manage files between your phone and computer, including photos, videos, and documents. You can even transfer files wirelessly without cables or data transfers.
Remote Control
With AirDroid, you can remotely control your phone from your computer, including making phone calls, sending text messages, and accessing your phone's camera. This can be especially useful if you need to access your phone while it's not nearby or if you have difficulty using it due to physical limitations.
Screen Mirroring
AirDroid Personal allows you to mirror your phone's screen on your computer, allowing you to view and interact with your phone's content on a larger screen. This can be useful for presentations, demonstrations, or easier viewing.
Notifications and SMS Management
AirDroid allows you to view and manage your phone's notifications and SMS messages from your computer, including replying to messages and deleting unwanted notifications. This can help you stay organized and keep your phone's screen clutter-free.
Remote Monitoring
AirDroid Personal enables you to remotely monitor your phone's status and activity, including battery level, storage usage, and app activity. This can help you stay informed about your phone's performance and ensure it functions properly.
Download AirDroid Personal for Windows and Mac
Following are the Download links from which you can download the tool for Windows and macOS.
Notes
[*] Shareware Application: All the above tool versions are shareware/demo, which means you have to buy the application to unlock its features.
[*] Pricing & Where to Buy? The one-year license price is $29.99, and the monthly license is $2.50. You can purchase the license from here.
[*] PC Suite: If you are looking for PC Suite Applications for other Mobile Brands, then head over to our PC Suite Section.
[*] Credits: Airdroid Personal is created and distributed by Airdroid (developer). So, full credit goes to them for sharing the tool for free.