WiseLink Tool is a small application for Windows Computers that allows you to flash or install stock firmware on various Mediatek smartphones and Tablets.
Here on this page, you can find the latest version of the WiseLink Tool and the previous versions.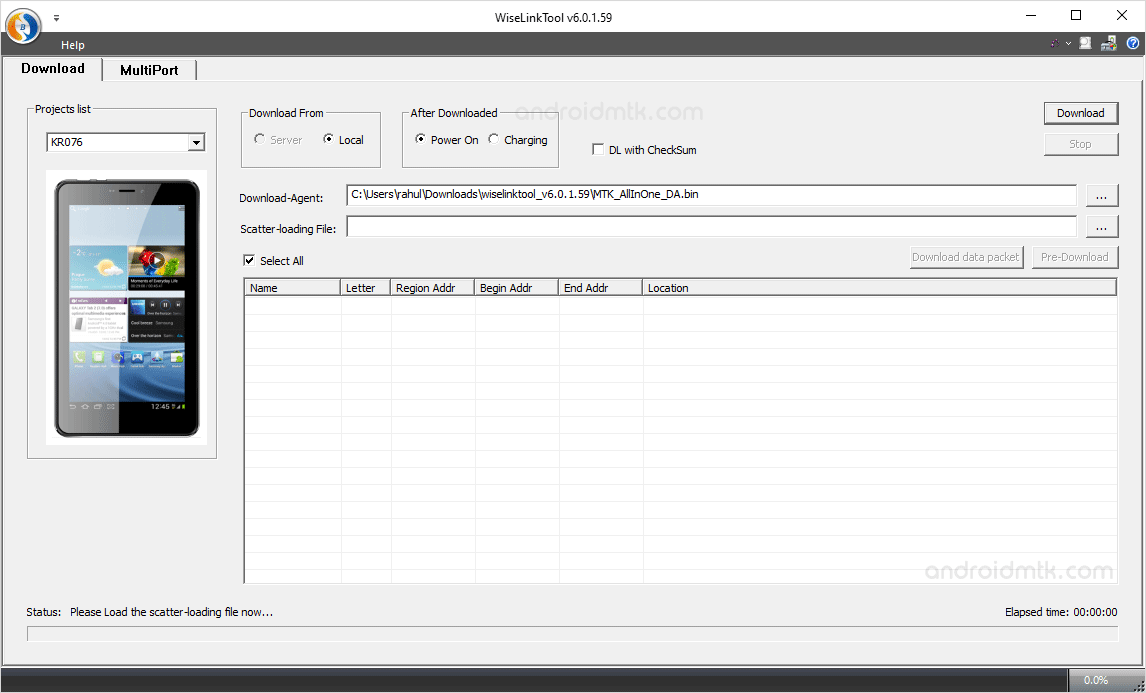 Features of WiseLink Tool
Supports Scatter File:
It allows you to Flash or installs Mediatek Firmware based on Scatter File. Click on the Browse button and locate the Scatter file, and you are ready to flash it on your Mediatek Device (follow Guide).
Multiple Flashing Methods:
It allows you to flash stock firmware using the Local Download Method and Server Download Method. Besides this, it also supports MultiPort Flashing on various Mediatek smartphones and Tablets.
Write and Readback Function:
It allows you to read the device partition data and Write Memory Function (device specified offset address) on your Mediatek smartphones and tablets. Besides this, it also allows you to read and write device PRO_INFO partition information.
Format and Writing Options:
It allows you to format the specified Partition on your Mediatek Smartphone and tablets and write Hardware Information simultaneously.
Other Features:
Other important features are: reading the factory model test report, encryption and decryption of factory.ini file, and SMT final inspection station.
Notes
[*] How to Use Wiselink: If you want to learn to use WiseLink Tool to Flash or install Firmware on Mediatek Devices, then head over to How to use WiseLink Tool page.
[*] Caution: Flashing or installing firmware using the Flash Tool will wipe the data from the device. Therefore, we recommend you take a backup of your data before using the Flash Tool.
[*] Alternative Tool: SP Flash Tool is the best alternative tool to WiseLink Tool. It also allows you to flash Scatter based Stock firmware on any Mediatek smartphones and tablets.
[*] Credits: WiseLink Tool is created and Distributed by TopWise 3G Communication Co. So, full credit goes to them for sharing the tool for free.