SN Write Tool is a small application for Windows Computer that allows you to write or flash IMEI on MediaTek devices.
Here on this page, we have shared the latest version of the SN Write Tool and the previous versions.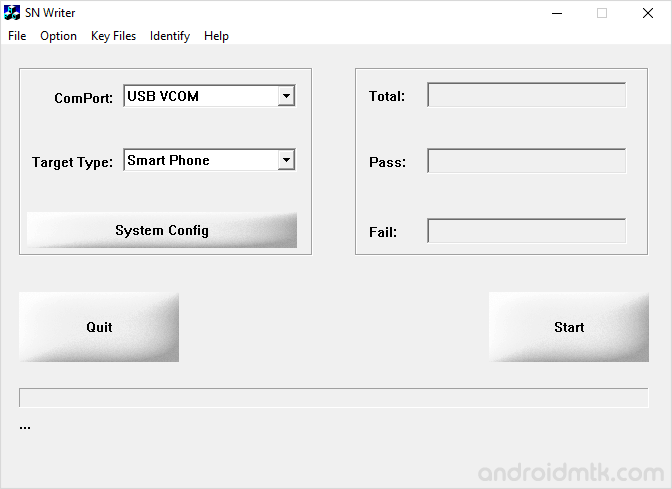 Features of SN Write Tool
Flash Single or Multiple IMEI:
It allows you to Flash or Writes Single or Multiple IMEI (supports IMEI up to 4) on Mediatek smartphones and tablets.
Various Write Options:
It allows users to flash various options apart from flashing the IMEI only. It supports Barcode, BT Address, Wifi Address, Wifi EPPCopy, Mac Address, DRMkey MCID.
IMEI Lock:
It allows users to flash or remove the IMEI lock option in the Mediatek Smartphone and tablets.
Multiple Target Support:
It supports Multiple MediaTek Devices like Feature Phone, Smartphone, SP Dual Modem, Tablet (Wifi only), Rndis Dongle.
Require Database File:
To use SP Write Tool, you need to have the database file of the same device on which you are going to flash the IMEI. Database files come along with the stock firmware of every device.
Notes
[*] How to use: If you want to learn to Write or Fix IMEI on MediaTek devices, then follow How to use SN Write Tool page.
[*] Download AP BP Base: If you wish you can download the AP BP base which helps you to write the IMEI on your Mediatek devices.
[*] Caution: Flashing IMEI other than the original is illegal and may cause serious troubles to you. We do not recommend you to flash or write IMEI other than the original IMEI.
[*] What's your Device IMEI Number? You can check your device IMEI number by dialing *#06# or from the back panel of your device (remove your device battery, and there will find an IMEI code written on the back sticker).
[*] Credits: SN Write Tool is created and distributed by MediaTek Inc. So, full credit goes to them for sharing the tool for free.