Kingo Root is a One-Click Root Application that allows you to root your Android devices running between Android 2.2 to Android 8.0.
Here on this page, we have shared the latest version of the Kingo Root Application and the previous versions.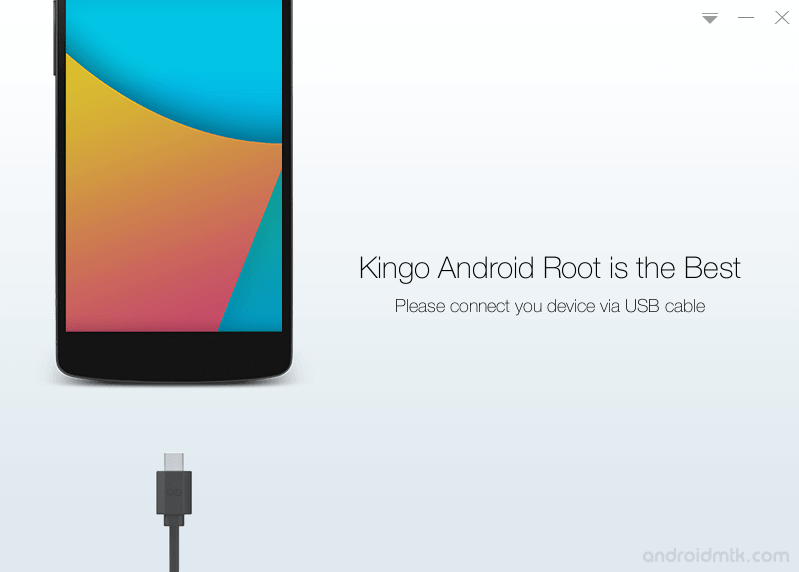 Features of Kingo Root Application
One-Click Root:
It allows you to root the Android devices running between Android 2.2 to Android 8.0 with a Single Click. First, please turn on the USB Debugging on the device and connect it to the computer. Once the Android device is connected to the computer > Launch the KingoRoot Application > Click on Root Button to begin the Rooting Process.
Simple Interface:
It comes with a Simple and Clean UI, allowing users to use the Application to Root the Android Devices with a Single Click. There are no buttons available on the front, and when the device is connected, it displays the root button, which allows you to root the device.
Works Offline:
Unlike other Root Applications, KingoRoot doesn't require an active internet connection to root the Android Device. Download the Kingoroot Application on the computer, and you are ready to root the Android Device in a few seconds.
Kingo SuperUser:
After rooting the Android device using the KingoRoot Application, you will get Kingo SuperUser App in the Device App Drawer. Kingo SuperUser App works as the SuperUser, SuperSU, and Kinguser App.
Notes
[*] How to use: If you want to learn to use the Kingoroot Application to root the Android Device, then head over to How to use Kingo Root Application page.
[*] Caution: Rooting the Android Device using any Root Application will void the device warranty.
[*] Alternative Application: If you are looking for an alternative Root Application, then don't forget to check out our One-Click Root Application Section.
[*] Credits: Kingoroot is created and distributed by Kingosoft Technology Ltd. So, full credit goes to them for sharing the Application for free.